Pluto's Neighborhood
Pluto shares its part of the solar system with more than 1500 other icy worlds that we know about and countless ones that have, so far, evaded our detection. The shapes of their orbits are clues to a tumultuous history that hinges on the motion of Neptune.
Neptune formed in a location much closer to the Sun than it is now, but migrated outward from the Sun over time. As it moved, it herded and scattered the objects in the Kuiper belt. Neptune trapped some of them -- like Pluto, Orcus, Haumea, and Makemake -- in orbital resonances, locked in motion synchronized to the giant planet's. Others -- like Eris and 2007 OR10 -- it scattered to extremely elliptical or highly inclined orbits. Others, it tossed inward into the solar system, to bombard the other planets or to orbit among them as Trojans, centaurs, or irregular moons. And one -- Triton -- it captured as its own moon. There is a belt of objects so far unaffected by Neptune's motion -- like Quaoar -- called the cold classical belt. Finally, there is Sedna, whose orbit is so distant from Neptune's that it may represent the first-discovered member of a wholly unexplored part of the solar system.
Eris, Orcus, Haumea, Makemake, 2007 OR10, Quaoar, Sedna, and Triton are the largest worlds in Pluto's neighborhood, and the little that we have learned to far about their surfaces proves that each is unique. More than a hundred others are probably large enough to be called "dwarf planets." And there may yet be even larger, Mars or even Earth-sized worlds beyond these, awaiting discovery.
There is only one mission that has ever been launched to study Pluto: New Horizons.
Recent Blog Articles About Pluto and Its Neighbors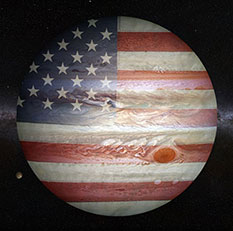 Space rarely makes a strong showing in national elections, despite the major state of transition NASA finds itself in today.
Help us catalog and source statements made by candidates referring to civil space issues.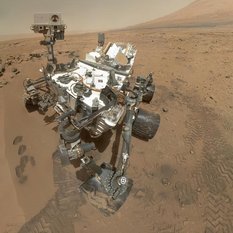 Our Curiosity Knows No Bounds!
Become a member of The Planetary Society and together we will create the future of space exploration.

Pretty pictures and
awe-inspiring science.
Let's invent the future together!